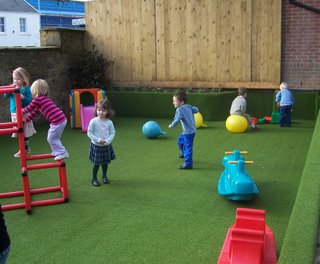 Chard School in Chard, Somerset has recently completed the installation of a brand new Playlawn.
Mrs Stotesbury, the Headmaster's wife, said 'We are absolutely thrilled with our Playlawn. It has transformed the outside play area for the younger children, who love running and bouncing around on the surface. I'm very happy to be able to show visitors and parents such a safe and fun playground.'
The DIY kit was delivered to the school in the school holidays. Mrs Stotesbury, with the help of one of the school's grounds staff, installed the kit herself and the Playlawn was ready and waiting for the children on their return in the Autumn term.
Labels: Playground